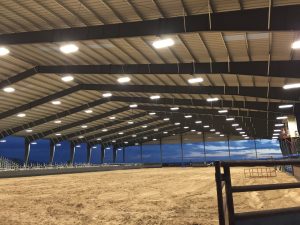 McDade-Woodcock, Inc., is synonymous with commercial/industrial electrical construction excellence, and looks forward to the challenges of the Twenty First Century and the opportunities ahead.
McDade-Woodcock, Inc. is an electrical, instrumentation and control contractor focusing on commercial, industrial, municipal projects and service department. We specialize in water, wastewater, medium-voltage distribution, high-tech, clean rooms, institutional, data centers, and renewable facilities. We excel in complex, fast-paced, cutting-edge projects for today's demands.
McDade-Woodcock, Inc. believes people are the building blocks of success. Employing professional, technically sound personnel, utilizing the best practices of proactive management and the concept of accountability are some of the ways McDade-Woodcock, Inc. continually strives to be the best.
With our Corporate office in Albuquerque, NM and branch office in Denver, CO, McDade-Woodcock, Inc. can support your construction efforts throughout the South Western United States. McDade-Woodcock, Inc. works as a Sub-Contractor and as the Prime Contractor on special instances. Our project sizes range from $5,000 to $50,000,000. Our Bonding capacity is up to $75,000,000 aggregate with single project bonding up to $50,000,000.
Thirty nine years of Construction Experience, Aggressive Proactive Management and Field Staff, Financing, Bonding and Equipment are the foundations that allow McDade-Woodcock, Inc. to undertake and successfully execute unique and challenging projects and provide Owners, Engineers and General Contractors a quality project built on time and within budget.
Services offered are Prime/Sub-Contract "Hard Dollar Bidding", Design Assist, Design/Build, Conceptual Budgeting, Procurement and Schedule impact analysis.